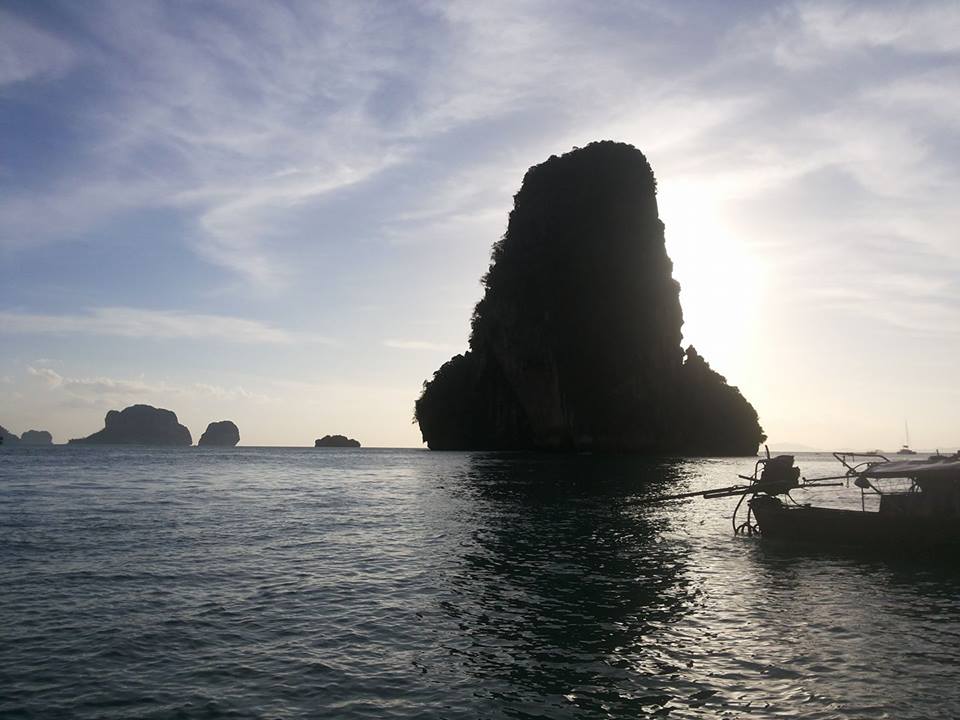 When dreamily thinking of the Andaman, generally it is referred to the Krabi area and its impressive karst formations that recline and suddenly break out along the coast and the hinterland of this spectacular and unique province.
Beautiful high limestone cliffs, so many beaches, countless magnificent islands, sea caves, national parks, precipices, waterfalls, jungle, mangroves, rivers.
Such strong contrasts can only amaze and astonish, without middle ways.
Little more to the south emerges instead Trang, a discrete province, untouched by mass tourism, where, with less emphasis the same characteristics may be easily found.
The quiet and attractive town is just off the coast from which boats conveniently reach the beautiful offshore islands of Koh Hai and Koh Kradan.
The crossing remains forever imprinted in memory: the green hills of the mainland are left behind and the island slowly outlines at the horizon, the boundaries take shape, during the approach the sea becomes more transparent until it almost it seem to fly over the water, the boat reaches a fine sandy beach where is is finally moored.
For those who really love the sea, there are simple slow paced resorts, no night life, beautiful beaches, crystal clear water with white sand, neither roads no cars, "Only" the Andaman Sea, palm trees, the silence broken by the breeze, the dreamlike landscapes that leave you breathless, spectacular sceneries and nothing else: to those who venture this far, really nothing else is needed.
TAILOR-MADE TOURS IN THAILAND SINCE 2003